Essential Holiday Tips for Truckers
The holiday season is a unique period for truckers, characterized by longer working hours, increased traffic, and the emotional challenge of being away from family. It's a time when the demand for timely deliveries peaks, adding pressure to an already challenging job. At Patriot Towing in Georgia, we recognize the vital role truckers play during this festive season. Our goal is to offer practical and supportive tips to help make your holiday hauls not only safe but also enjoyable, recognizing the hard work and dedication that goes into each mile.
Planning and Preparation: The Key to Smooth Sailing
Strategic Trip Planning:
Optimal Route Selection: With the holiday season bringing denser traffic, finding the most efficient routes becomes crucial. Utilizing GPS and traffic apps can help in identifying less congested paths, saving you valuable time and reducing stress.
Preventive Maintenance: Ensuring your truck is in prime condition before the holiday rush is essential. A comprehensive pre-trip inspection should include a thorough check of your vehicle's tires for adequate tread depth and air pressure, brakes for proper functioning, lights for visibility, and fluid levels to prevent any mechanical failures.
Staying Informed:
Being proactive about weather conditions is crucial, especially in Georgia where winter can bring unpredictable weather patterns. Keeping an eye on weather forecasts helps in preparing for potential icy roads or sudden storms, allowing you to adjust your driving plans accordingly.
On the Road: Safety First
Driving Safely:
Adaptive Driving: The holiday season demands an adaptive driving approach. This means adjusting your speed according to traffic flow, being extra cautious in adverse weather conditions, and staying vigilant for erratic drivers, particularly in crowded shopping areas or highways.
Combatting Fatigue: Long driving hours can lead to fatigue, which is a significant safety risk. Regular breaks are essential for staying alert. Keeping hydrated, eating nutritious meals, and getting adequate rest during off hours are key to maintaining your concentration and reaction time.
Managing Stress:
Stress management is vital during the holidays. Regular check-ins with family and friends can provide emotional support. Taking short breaks for relaxation and engaging in light exercises can also help in managing stress levels.
The Joy of Trucking During the Holidays
Celebrating on the Go:
Cabin Personalization: A bit of holiday cheer can be brought into your truck with simple decorations like holiday-themed seat covers, dashboard ornaments, or even portable LED lights. Creating a festive playlist can also uplift your spirits during long hauls.
Community Connection: The trucking community is robust and supportive. Organizing or participating in meet-ups, sharing holiday meals at truck stops, or even exchanging holiday greetings over the CB radio can foster a sense of community and shared celebration.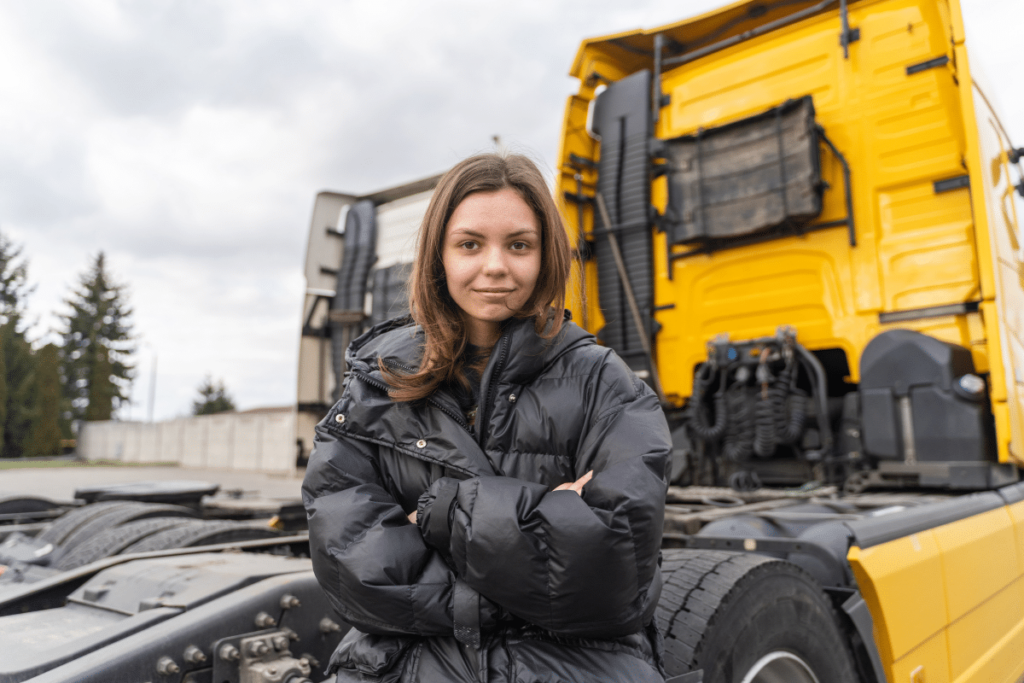 Patriot Towing: Your Holiday Roadside Companion
At Patriot Towing, we are acutely aware of the pressures the holiday season brings to truckers. We are committed to being your reliable support system on the road. Whether you require roadside assistance, towing services, or just someone to reach out to in a time of need, our team is available 24/7 across Georgia. We are equipped and ready to provide fast and efficient service to ensure you are never stranded for long.
Happy Holidays from Patriot Towing
Navigating the holiday season requires a balance of safety, efficiency, and personal well-being. Keep these holiday tips for truckers in mind. And remember, as you explore the roads of Georgia, Patriot Towing is here to support you every step of the way. We wish you safe travels and a joyous holiday season.